Coaching to Grow Your Business…and Yourself
Rapid and Direct Results for Direct Sellers
Dr. Steve can help you break through persistent barriers to your biggest goals!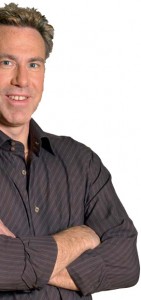 Dr. Steve is a gifted coach who'll guide you to insights, breakthroughs and results. His unique skill set, combining mindfulness, hypnosis and question-based discovery techniques has helped transform many seekers of truth and prosperity.
If you're struggling with persistent mental barriers to success, consider consulting with Dr. Steve. He can help you distinguish your challenges, clarify your objectives, and get into action making powerful changes quickly.
Using tools popularized by his bestselling book, UnHypnosis, Dr. Steve works in a precise and exciting way, stripping away the baggage that's holding you back. In just a few short sessions, you'll be able to move through blockages that you've had for years, and produce results that have been eluding you. 
Although Dr. Steve only works with a select few clients at any one time, you owe it to yourself to schedule a complimentary discovery session to see how Dr. Steve can help you. On many occasions, he's been able to isolate key problems and prescribe simple solutions from just that one call. 
Getting started is simple. Just contact Dr. Steve's office with your request for a free discovery session. Let us know when you'd like to be contacted, and someone will get in touch with you to schedule your free conversation with Dr. Steve. At that time, if you're interested in going forward, Dr. Steve will explain all the details of becoming a coaching client. 
Working with a personal coach is not for everyone
Coaching is demanding and requires conviction. Consider a coaching relationship if you've been hitting the same walls again and again, and are finally ready to let go of the struggle. Such a relationship can help you:
Book more parties

Improve your bottom line

Overcome fear and self sabotage

Double your recruiting success

Keep you on track with your goals

And, of course, build your business!
Coaching Structure and Pricing
Dr. Steve's coaching rate is $250/hour. Most people who coach with Dr. Steve will opt for half hour sessions (which usually go to 35 minutes) for $125/session. Although it's possible to arrange single sessions, Dr. Steve usually books four hour blocks (or eight half hour blocks) for $1000. These sessions may be spread out over several weeks or months.
The reason for this is that most coaching objectives require a that many sessions to not only develop new strategies but to build the habit patterns that keep them in place long after the coaching relationship ends. This process has been found to be extremely effective and rewarding to those who have used it.
For those with economic constraints, Dr. Steve does offer payment plans and a limited number of scholarships. Inquire during your discovery session about these. If you're ready to begin a coaching relationship, the way to get started is to send Dr. Steve an email at steve@stevetaubman.com, explaining why you feel you'd be a good candidate for coaching. If you're accepted into his program, you'll be informed by email and given a couple of possible start dates.

Here's what one of Dr. Steve's recent clients had to say…
"I was first introduced to Dr. Steve Taubman through a phone class titled, "3 Secrets for Eliminating Procrastination".  Throughout the class I found myself glued to his message, his honesty, his courage, his connection to the audience. I was in "awe" and felt for the first time in 26 years as an entrepreneur, he was delivering a message worth listening to. 
I had been searching for a life coach for years, going through the motions of group coaching with numerous people.                                                                                                                              
During my first month of self-discovery, Dr. Steve has made me laugh and cry, given me courage to connect in the world when I lost hope in myself and my people. 
I appreciate Dr. Steve's professionalism, communication skills, humor, inspiration and awakening my hurt soul. I am gaining back my courage, worthiness, laughter, compassion and forgiveness with each step I take with Dr. Steve.
My newest take away..breathe into the tension!!! And now, thanks to Dr. Steve, I've got myself and my team back on track, set to make my next bonus… a brand new Mustang convertible! Dr. Steve Taubman is my new best friend!"
KL, Leader building leaders