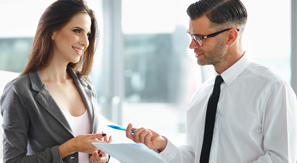 Sales isn't about manipulating or coercing others. It's a relationship of mutual trust and benefit. In a very real sense, we're all selling all the time; sharing our points of view, hoping to influence others…and even ourselves…in a positive way. Ultimately, it's not our product or service we must sell, but ourselves. By cultivating authenticity, we become engaging, influential, and magnetic…and we naturally sell more.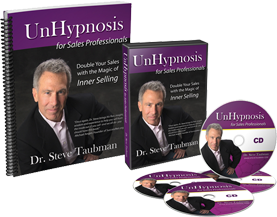 KEYNOTE: The MAGIC of Inner Selling! Discovering The Magnetic You
In this content-rich talk based on his award-winning UnHypnosis for Sales Professional program, Dr. Steve introduces the five steps for developing a predictably effective mindset for developing rapid rapport, influencing others with integrity, and quickly recovering from discouragement.
Team Members Will Learn How To:
Tap into their inner sales genius to make more sales
Release limiting beliefs that keep them from closing
Create trust and safety with prospective clients
Maintain a positive attitude free of attachment
Open their minds to a wealth of new opportunity
Suggested Workshop: The Daily 8
Mastering our energy so we remain calm, confident, and optimistic is of paramount importance to the sales professional. Any hint of fatigue, frustration, or neediness is a red flag to a prospective client. We have a responsibility to be at our best so we can give with love and respect at all times.
In this informative workshop, Dr. Steve shares his system for starting every new day with energy and enthusiasm, while increasing focus and resourcefulness. Attendees will leave with an action plan for getting the most out of every day with a brief, easy-to-follow morning process, guaranteed to increase sales!