Dr. Steve Taubman, author of BUDDHA IN THE TRENCHES, shares philosophy, science, and humor, interviews business experts and thought leaders, and challenges your understanding of the human mind, providing the latest revelations and the most enduring wisdom on happiness, productivity, and success.
Personal development, leadership, and organizational culture are explored in an honest, lighthearted way, and each show leaves listeners with useable tools to enhance their business and personal lives.
Top thought leaders agree, Dr. Steve brings out their very best! Here's guest, Ryan Long, thanking Dr. Steve for a recent show
Subscribe to our show on your favorite portal above!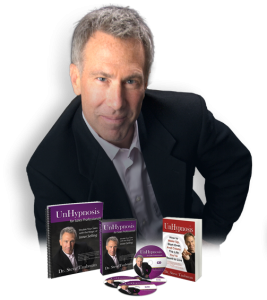 Episode 1: Develop Resilience with Kolby Kay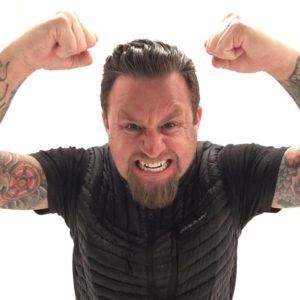 In this episode, I speak with Kolby Kay about staying focused and in the game. Kolby's story is fascinating, and you're sure to be inspired by this author, serial entrepreneur, seminar leader, film producer, and one of the youngest C-level executives in Silicon Valley, whose story of reinvention is truly inspiring. As a leader, this episode will show you how to stay resilient and how to teach your team to do the same.
What I particularly like about this episode, aside from the fact that it's my first, is the warmth, humor, and wisdom of my guest. I think you'll really like this launch episode. Let me know! 🙂
Episode 2: Master Adversity with Aaron Scott Young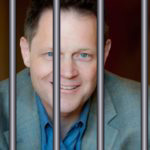 In this episode, I speak with business turnaround expert, Aaron Scott Young, about how he managed to take a major life setback and use it to his advantage. Not to telegraph too much of the story, but if you're a Shawshank Redemption fan, you're going to LOVE his tale!
As a trainer, consultant, and serial business owner, Aaron brings great wisdom and insight into the conversation about success.
I personally felt inspired by Aaron's words as well as by his spirit and his ability to turn adversity into prosperity! Another great one! 🙂
Episode 3: Spark Innovation with Ron Klein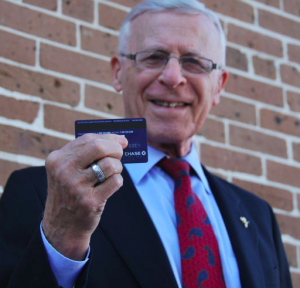 In this episode, I'm privileged to speak with The Grandfather of Possibilities, the legendary inventor, Ron Klein, about the art of innovation.
Ron shares incredible stories of his career, inventing the magnetic strip on credit cards, real estate MLS listings, and online bond trading technology. And he's STILL inventing at 83!!!
What's most relevant to leaders in this episode is what Ron has to say about the importance of innovating with a monetary benefit in mind. This will certainly help you to be more competitive in the marketplace! 🙂

Episode 4: Cultivate Wonder with Jeff Hoffman
In this episode, I have the delight to interview a friend, a co-author, and a remarkable business legend, Jeff Hoffman, who has been responsible for taking several companies from zero to multiple billions in valuation, and is an advisor the the president's office on business and entrepreneurship.
Recently, the Dalai Lama told Jeff that if he wants to change the world, he should "Forget today's leaders. Focus on the youth!" So, Jeff has been empowering youth worldwide to use their innovation to solve global problems.
Here, Jeff and I talk about wonder, the topic of a book we're writing (albeit WAY too slowly) 🙂
Episode 5: Maximize Impact with Sharon Lechter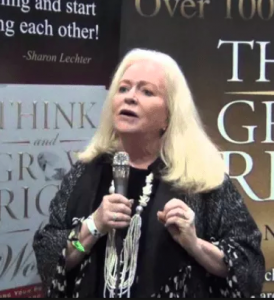 In this episode, I'm joined by a true legend. Sharon Lechter is co-author of the international bestseller, Rich Dad, Poor Dad, author of Think and Grow Rich for Women, and trusted advisor to the Napolean Hill Foundation, for which she's re-energized Napolean Hill's legacy by releasing Outwitting the Devil and Three Feet from Gold,
Sharon has made a profound impact on the way entrepreneurs think and succeed. She's a sought after motivational speaker, business expert, philanthropist, financial literacy advisor to the office of the president, and the recipient of many national business awards.
Our conversation was warm and thought provoking, and we covered several gold nuggets on prosperity, impact, and purpose. Sharon also offered sage advice to employers hoping to spark greater engagement and productivity from their employees. Great stuff! 🙂
Episode 6: Reprogram Your Subconscious with Jim Lutes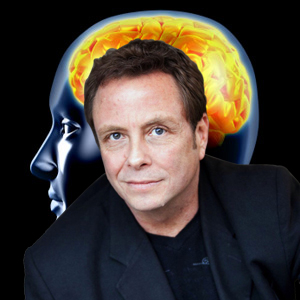 In this episode, I get to discuss one of my very favorite topics with a true master of the field.
Jim Lutes has accelerated the careers of top entrepreneurs through his personal growth and subconscious reprogramming workshops worldwide.  Since the 90s, Lutes International has been a respected training company, drawing audiences from corporations, sales forces, individuals, and athletes.
This guy knows his stuff…and he and I speak the same language! This episode exemplifies the Executive Zen philosophy; awaken your mind to greater capabilities through a better understanding of how your brain works…and how to maximize its function! 🙂
Episode 7: Be Heroic with Frank Shankwitz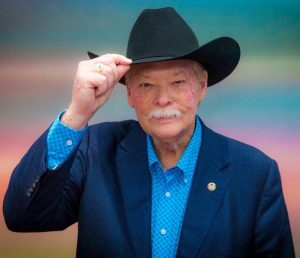 In this episode, I'm honored to get some time with the creator and founder of Make-A-Wish Foundation, Frank Shankwitz.
Besides having revolutionized the way we can give to those in need, Frank is a the winner of too many prestigious awards to mention. He's also one of the world's most sought after keynote speakers and the subject of an upcoming film, Wishman.
What moves me the most is Frank's generous heart and his conviction that anyone can be a hero… and here he shows you how to do that right in your own business and personal life! 🙂
Episode 8: Wake Up with Dr. Steve Taubman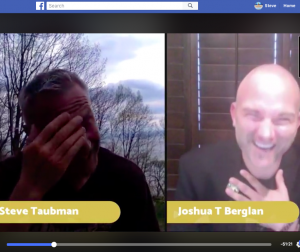 Here's a twist! In this episode, I'm the guest. In fact, this is a replay of an interview I did for radio personality, Joshua Berglan on his great show Morning Gratitude.
It was a lively show, and we covered some fascinating ground regarding mindset, neuroscience, and wisdom.
For leaders and aspiring leaders, this show will be of particular interest, and you can be sure it'll entertain you, inspire you, and give you insight into how to operate your consciousness for inspiring leaders. 🙂
Episode 9: Live Inspired with Ryan Long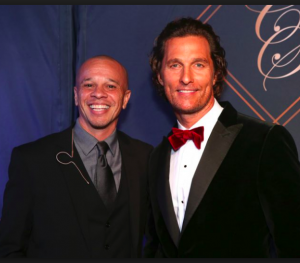 In this episode, I'm honored to be speaking with a kindred spirit. Ryan Long is a remarkable guy with a big dream; to end the world's suffering.
He's taken this mission and turned it into a lightening rod for conscious entrepreneurs and socially responsible celebrities, raising millions of dollars to support difference makers around the world. As host of City Gala, he brings together A-List movie stars and world class thought leaders to share their commitment to a better world.
In this segment, you'll learn the value to your business of thinking globally! 🙂
Episode 10: Recruit Professionals with Todd Falcone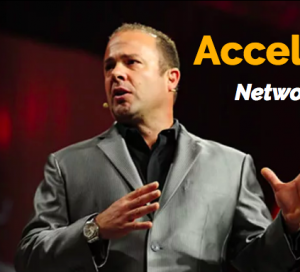 In this episode, I'm joined by my friend, network marketing superstar trainer, Todd Falcone, as we discuss methods for recruiting talent, encouraging cooperation, persevering, and recognizing our own inner biases that often block opportunity.
Todd has made a major difference in the field of network marketing, distinguishing himself as a voice of reason, a proponent for integrity, and an advocate of common sense. 
Whether you're in network marketing or are building a sales team in a more traditional business, the wisdom here is not to be missed! 🙂
Episode 11: Create Balance with Kathy Paauw
In this episode, I speak with Life Architect Kathy Paauw. Kathy and I go way back! She's brilliant, wise, and insightful about what it takes to break through and create a rewarding and balanced life.
I've seen Kathy do this with teams of network marketers, and now she's applying her wisdom and experience to business owners, entrepreneurs, and leaders.
This segment will most definitely wake you up to the importance of an "architected life." I invite you to listen carefully, humble yourself, and open to ideas that may seem counterintuitive but will improve your business outcomes…and your sanity! 🙂
Episode 12: Overcome Executive Fatigue with Jerome Wade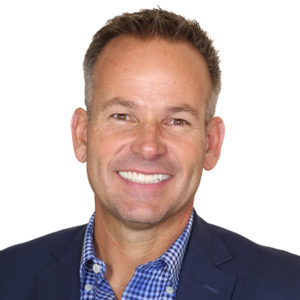 In this episode, I'm thrilled to be speaking with international speaker, author, and expert on overcoming Executive Fatigue TM, Jerome Wade!
Jerome is a seasoned business expert with over twenty five years of business experience and top consultant to C-level executives. He's the author of the powerful business book, Unleashed.
Jerome and I "speak the same language" and share similar philosophies about performance. If you want to get what you want without losing what you love, this discussion will have a powerful impact on you! 🙂
Episode 13: Navigate Complexity with Kathrin O'Sullivan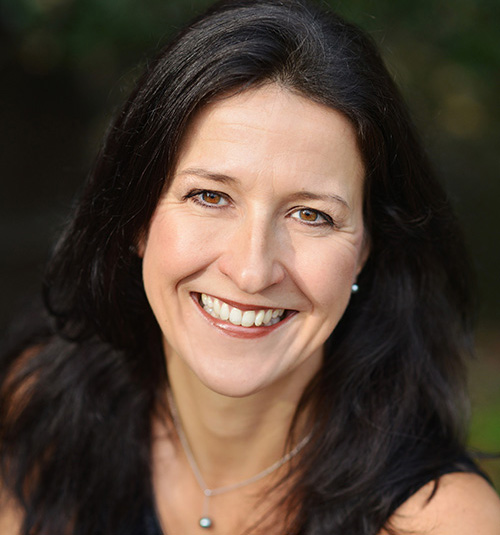 In this episode, I'm joined by Kathrin O'Sullivan, an experienced and respected organizational development consultant, facilitator, executive coach, and speaker with 20 years of experience in the tech industry, working internationally.
She left Google in 2017 after 12 successful years building a multi-million dollar advertising revenue channel in Europe, moved to the US and held several leadership positions in People Operations, most recently Head of Executive Development.
Kathrin understands the demands on execs in a world where traditional structures are breaking open. Her recipe for success is a unique combination of business knowledge cross-cultural intelligence, sharp focus, mindfulness, and powerful intuition. This will be EPIC! 🙂
Episode 14: Be Awesome with Erik Swanson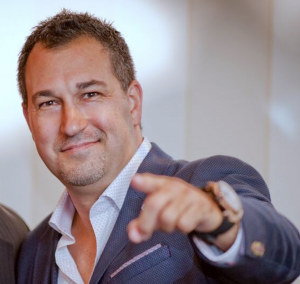 In this episode, I'm joined by my friend Erik Swanson. Erik has been speaking and training sales teams and entrepreneurs for a couple decades. Having shared the stage with such legends as Les Brown, Jack Canfield, Brian Tracy, and Tony Robbins, Erik is regarded as an important voice in the personal and professional development worlds.
Erik is the founder and president of Universal Seminars and the Habitude Warrior Conference, influential programs that attract thousands of leaders and aspiring leaders every year.
In our conversation, Erik provides key ideas that you can implement immediately to improve your business and cultivate greater loyalty from your customers and your team. Expect to come away from this conversation with energy, drive, enthusiasm, and ideas! 🙂
Episode 15: Be Relentless with Jeffrey Hayzlett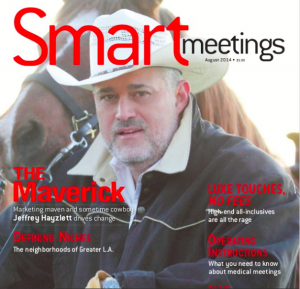 In this episode, primetime TV and Radio Host, and Former Fortune 100 CMO, Jeffrey Hayzlett brings lessons from the highest levels of the C-Suite to stages, podcasts, and TV screens sharing the biggest strategies, advice, and stories from the most influential business leaders.
Here's his take on success… "If I've learned one thing over the years, it's that there's no secret to success. It takes hard work, dedication, and your blood, sweat, and tears. Most people only do things when it's convenient, and I'm here to tell you that hard work's just that – hard work. But I promise it will be worth it in the end."
This is an OUTSTANDING conversation…not to be missed! 🙂
Episode 16: Find Your Why with Dr. Gary Sanchez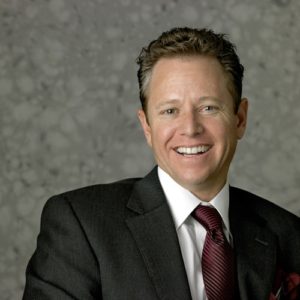 In this episode, I talk with my new friend, Dr. Gary Sanchez. Dr. Sanchez spent years trying to figure out how to stand out in the crowded marketplace of dentistry. That is when he sought out, learned about, and put into practice the power of knowing his WHY. Using his WHY to market his practice allowed him to go from just getting by to abundance.
Dr. Sanchez has worked with many types of clients, from school districts to Fortune 500 companies, and has seen powerful results from groups both big and small. The founder of the WHY Institute, Dr. Sanchez is passionate about sharing what he has experienced and creating real change for groups of many sizes – from large conferences to small teambuilding workshops. Great conversation! 🙂
Episode 17: Push Forward with Phillip Andrew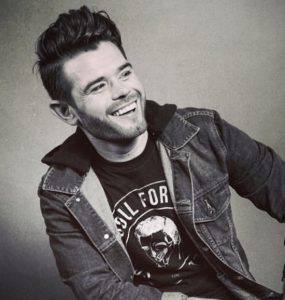 In this episode, I speak with Emmy nominated TV Producer, Phillip Andrew.
Phillip has worked with celebrities, Emmy nominated Executive Producers, Financial Advisors, Pastors, Former Inmates, On-Air TV + Radio personalities and other experts to develop their on-camera techniques and become more effective communicators both in front of and behind the camera.
He teaches his clients how to marry their expertise and passion with their vulnerability and authenticity to create truly lasting results in their industries. This is a great topic with a dynamic guest! 🙂
Episode 18: Command Presence with Dom Faussette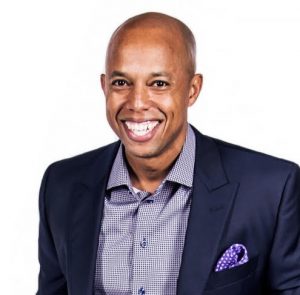 In this episode, I'm joined by leadership speaker and bestselling author Dom Faussette to discuss Command Presence.
Dom Faussette has been to HELL and back. He's a military veteran and ex-police officer with 10+ years of corporate leadership experience.
Dom is the CEO of ThinkReactLead. a company dedicated to pushing people past limiting beliefs by bridging the gap between their mind and heart for increased success.Dom brings his military and police training to the table along with an open heart and mind to inspire others to utilize tools and strategies that kept him alive on the battlefield and in the streets. Powerful stuff!:)
Episode 19: Harness Humor with Karyn Buxman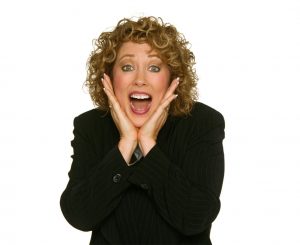 Glad to introduce you to another AWESOME guest! Karyn Buxman is a TEDx speaker, successful author, and neurohumorist (she lives at the intersection of humor and the brain.)
A pioneer in the emerging science of applied humor, Karyn helps high performers expand their influence, strengthen their relationships, and boost their resilience. From the Mayo Clinic to the Million Dollar Round Table, companies hire Karyn to educate, inspire, and entertain their audiences again and again. She's one of 194 people (and only 43 women) in the world to be inducted into the National Speakers Association's Speaker Hall of Fame. Her latest book, Funny Means Money will be published by Forbes this fall. Karyn is serious about humor! Great show! 🙂
Episode 20: Fall Forward with Jonathan Horton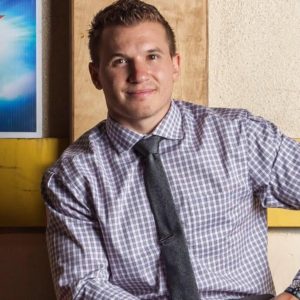 In this episode, I'm honored to speak with two time Olympic medalist and five time American Ninja Warrior competitor Jonathan Horton.
Jonathan has distinguished himself as a fierce competitor and a superior athlete. But beyond that, Jonathan embodies the winner's attitude.  He's motivated, unshakable, optimistic, and a team player.
Leaders will learn a lot from spending some time with Jonathan as we discuss falling forward, maintaining ambition and drive in spite of the setbacks. Don't miss this one! 🙂
Episode 21: Redefine Influence with Stacey Hanke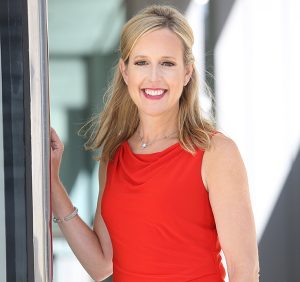 I'm excited to introduce Stacey Hanke, author of Influence Redefined…Be the Leader You Were Meant to Be, Monday to Monday® and co-author of Yes You Can! Everything You Need From A To Z To Influence Others To Take Action.
She has trained and presented to thousands to rid business leaders of bad body language habits and to choose words wisely in the virtually every industry with clients like Coca Cola, McDonalds, and the US Army.
In this fascinating discussion, Stacey and I explore the intersection of communication and awareness. A powerful topic with lots of great takeaways! Expect to come away with practical value for your business and personal life! 🙂
Episode 22: Master TEDX with Brad Szollose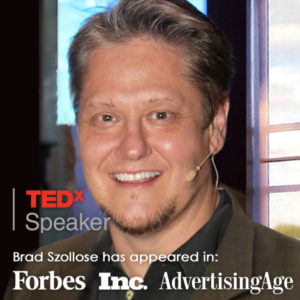 TEDXSpeaker, business consultant, web pioneer and former dot com executive, Brad Szollose is also the award-winning author of Liquid Leadership, which delves deeply into today's modern management strategies that get Boomers and Millennials working together.
He has been featured in Forbes, Inc. and New York Magazine, Advertising Age, and has appeared on television, radio and podcasts and other media outlets for his work in helping business leaders understanding the next generation. In this episode, Brad is going to share secrets to landing a TEDXTalk and leveraging it for business success. He'll show you how it can turn you into an industry leader over night. Brad's vast experience and sharp sense of humor promise to make this episode a really fun and informative one, so don't miss it! 🙂
Episode 23: Embrace Imperfection with Jason Freeman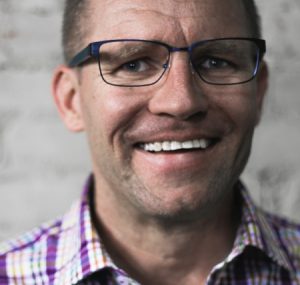 Jason Freeman is a professional speaker, author, and bravery coach who travels the country sharing his inspirational and transformative journey with captivated audiences . .and he does it with a pronounced speech impediment.
From the dream affirming standing ovation following his TEDx talk in Sugarland, TX to his earliest moments in front of an attentive crowd, Jason has known to trust his seemingly contradictory calling to speak in front of live audiences. He has shared the stage with well-known speakers and has charmed audiences at California Teacher's Summit, Kyle Cease's Evolving Out Loud, The Habitude Warrior Conference, The People First Conference in San Diego, and San Diego State University, amongst others. Jason's message is heartfelt and uplifting, and it will change you! 🙂
Episode 24: Inspire Integrity with John Stewart Hill    
John Stewart Hill, The GOOD Contractor, is the Founder of The Good Contractors List in the Dallas / Fort Worth area, a business designed to protect homeowners from shady contractors.
His high integrity business model, that offers a third party $10,000 guarantee to the homeowners that use his list of contractors, has earned him entrepreneurial awards, public recognition, and the respect of many in the contracting industry.
John has been featured on radio, TV, and podcasts sharing his insights on contractors and on life.  John is a published author, speaker, and is driven to help others find their purpose to do GOOD in the world. Lots to emulate here! 🙂
Episode 25: Manage Uncertainty with Dr. Julie Rosenberg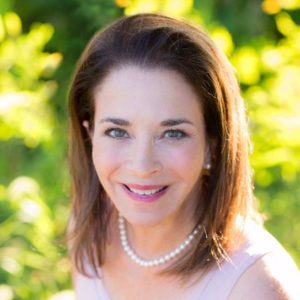 Julie Rosenberg, MD is a pharmaceutical executive and global healthcare leader. She is also an executive coach who helps successful leaders get even better by developing themselves, their people and by embracing more conscious living. Dr. Rosenberg has devoted the last 16 years to the in-depth study and practice of yoga and meditation.
Her work demonstrates that the millennia-old physical, mental, and spiritual discipline of yoga not only supports good health and wellbeing, but also helps to strengthen one's personal and professional leadership skills. Her book, Beyond the Mat has been called "transformative", "insightful", "practical", "accessible", "creative", and more.