Welcome to the New Radio Talk Show…

Lead Consciously…Profit Responsibly
Dr. Steve Taubman, author of BUDDHA IN THE TRENCHES, shares philosophy, science, and humor, interviews business experts and thought leaders, and challenges your understanding of the human mind, providing the latest revelations and the most enduring wisdom on happiness, productivity, and success.
Personal development, leadership, and organizational culture are explored in an honest, lighthearted way, and each show leaves listeners with useable tools to enhance their business and personal lives.
LISTEN LIVE ON WWW.CTRNETWORK.COM MONDAYS, NOON ET
OR LISTEN TO PREVIOUS EPISODES BELOW!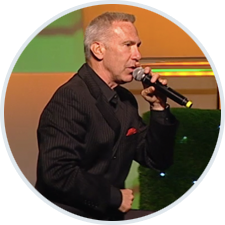 Episode 1: Develop Resilience with Kolby Kay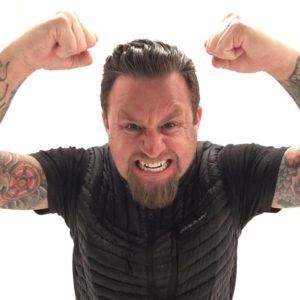 In this episode, I speak with Kolby Kay about staying focused and in the game. Kolby's story is fascinating, and you're sure to be inspired by this author, serial entrepreneur, seminar leader, film producer, and one of the youngest C-level executives in Silicon Valley, whose story of reinvention is truly inspiring. As a leader, this episode will show you how to stay resilient and how to teach your team to do the same.
What I particularly like about this episode, aside from the fact that it's my first, is the warmth, humor, and wisdom of my guest. I think you'll really like this launch episode. Let me know! 🙂
Episode 2: Master Adversity with Aaron Scott Young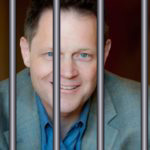 In this episode, I speak with business turnaround expert, Aaron Scott Young, about how he managed to take a major life setback and use it to his advantage. Not to telegraph too much of the story, but if you're a Shawshank Redemption fan, you're going to LOVE his tale!
As a trainer, consultant, and serial business owner, Aaron brings great wisdom and insight into the conversation about success.
I personally felt inspired by Aaron's words as well as by his spirit and his ability to turn adversity into prosperity! Another great one! 🙂
Episode 3: Spark Innovation with Ron Klein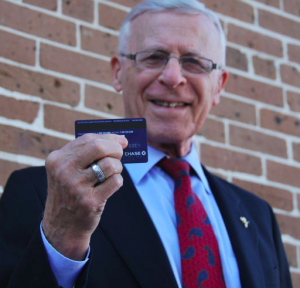 In this episode, I'm privileged to speak with The Grandfather of Possibilities, the legendary inventor, Ron Klein, about the art of innovation.
Ron shares incredible stories of his career, inventing the magnetic strip on credit cards, real estate MLS listings, and online bond trading technology. And he's STILL inventing at 83!!!
What's most relevant to leaders in this episode is what Ron has to say about the importance of innovating with a monetary benefit in mind. This will certainly help you to be more competitive in the marketplace! 🙂

Episode 4: Cultivate Wonder with Jeff Hoffman
In this episode, I have the delight to interview a friend, a co-author, and a remarkable business legend, Jeff Hoffman, who has been responsible for taking several companies from zero to multiple billions in valuation, and is an advisor the the president's office on business and entrepreneurship.
Recently, the Dalai Lama told Jeff that if he wants to change the world, he should "Forget today's leaders. Focus on the youth!" So, Jeff has been empowering youth worldwide to use their innovation to solve global problems.
Here, Jeff and I talk about wonder, the topic of a book we're writing (albeit WAY too slowly) 🙂
Episode 5: Maximize Impact with Sharon Lechter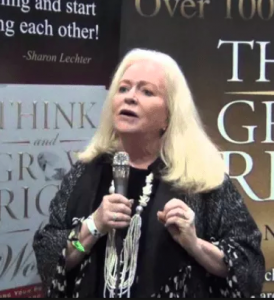 In this episode, I'm joined by a true legend. Sharon Lechter is co-author of the international bestseller, Rich Dad, Poor Dad, author of Think and Grow Rich for Women, and trusted advisor to the Napolean Hill Foundation, for which she's re-energized Napolean Hill's legacy by releasing Outwitting the Devil and Three Feet from Gold,
Sharon has made a profound impact on the way entrepreneurs think and succeed. She's a sought after motivational speaker, business expert, philanthropist, financial literacy advisor to the office of the president, and the recipient of many national business awards.
Our conversation was warm and thought provoking, and we covered several gold nuggets on prosperity, impact, and purpose. Sharon also offered sage advice to employers hoping to spark greater engagement and productivity from their employees. Great stuff! 🙂
Episode 6: Reprogram Your Subconscious with Jim Lutes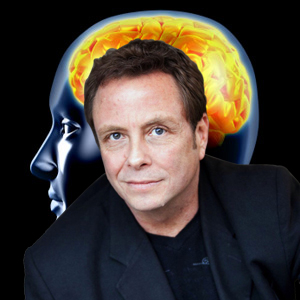 In this episode, I get to discuss one of my very favorite topics with a true master of the field.
Jim Lutes has accelerated the careers of top entrepreneurs through his personal growth and subconscious reprogramming workshops worldwide.  Since the 90s, Lutes International has been a respected training company, drawing audiences from corporations, sales forces, individuals, and athletes.
This guy knows his stuff…and he and I speak the same language! This episode exemplifies the Executive Zen philosophy; awaken your mind to greater capabilities through a better understanding of how your brain works…and how to maximize its function! 🙂
Episode 7: Be Heroic with Frank Shankwitz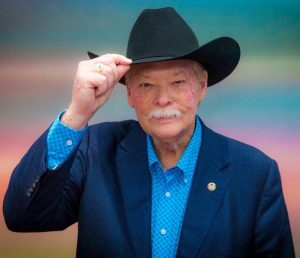 In this episode, I'm honored to get some time with the creator and founder of Make-A-Wish Foundation, Frank Shankwitz.
Besides having revolutionized the way we can give to those in need, Frank is a the winner of too many prestigious awards to mention. He's also one of the world's most sought after keynote speakers and the subject of an upcoming film, Wishman.
What moves me the most is Frank's generous heart and his conviction that anyone can be a hero… and here he shows you how to do that right in your own business and personal life! 🙂
Episode 8: Wake Up with Dr. Steve Taubman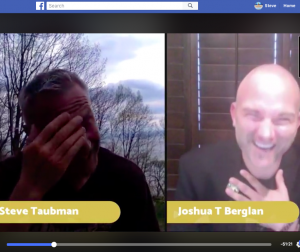 Here's a twist! In this episode, I'm the guest. In fact, this is a replay of an interview I did for radio personality, Joshua Berglan on his great show Morning Gratitude.
It was a lively show, and we covered some fascinating ground regarding mindset, neuroscience, and wisdom.
For leaders and aspiring leaders, this show will be of particular interest, and you can be sure it'll entertain you, inspire you, and give you insight into how to operate your consciousness for inspiring leaders. 🙂
Be Relentless with Jeffrey Hayzlett… COMING SOON!