Dr. Steve Taubman, author of BUDDHA IN THE TRENCHES, shares philosophy, science, and humor, interviews business experts and thought leaders, and challenges your understanding of the human mind, providing the latest revelations and the most enduring wisdom on happiness, productivity, and success. Personal development, leadership, and organizational culture are explored in an honest, lighthearted way, and each show leaves listeners with useable tools to enhance their business and personal lives.
Top thought leaders agree, Dr. Steve brings out their very best! Here's guest, Ryan Long, thanking Dr. Steve for a recent show
Subscribe to our show on your favorite portal above!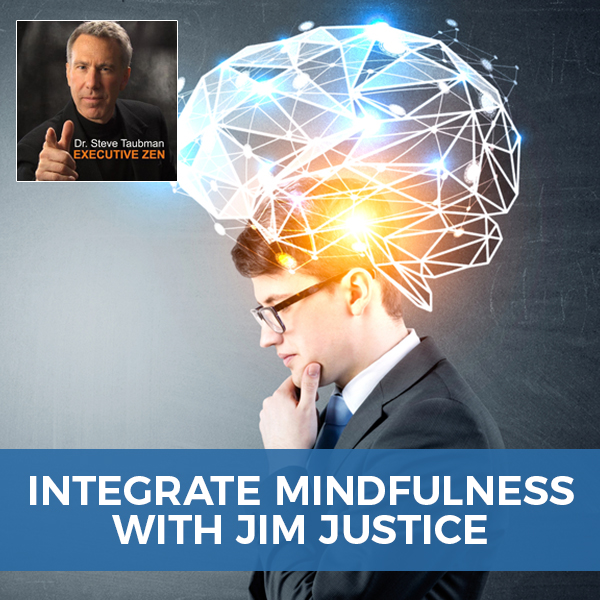 As entrepreneurs, it has become so easy to get caught with the future that we forget to take a break in the present. Anxiety-ridden and tired, we slip into that room that is not anymore serving us. That is why we need to get out of that room and excuse ourselves from all of these things through being mindful. Here, I discuss practical mindfulness with Vibe developer, Jim Justice. He is all too familiar