Dr. Steve Taubman, author of BUDDHA IN THE TRENCHES, shares philosophy, science, and humor, interviews business experts and thought leaders, and challenges your understanding of the human mind, providing the latest revelations and the most enduring wisdom on happiness, productivity, and success. Personal development, leadership, and organizational culture are explored in an honest, lighthearted way, and each show leaves listeners with useable tools to enhance their business and personal lives.
Top thought leaders agree, Dr. Steve brings out their very best! Here's guest, Ryan Long, thanking Dr. Steve for a recent show
Subscribe to our show on your favorite portal above!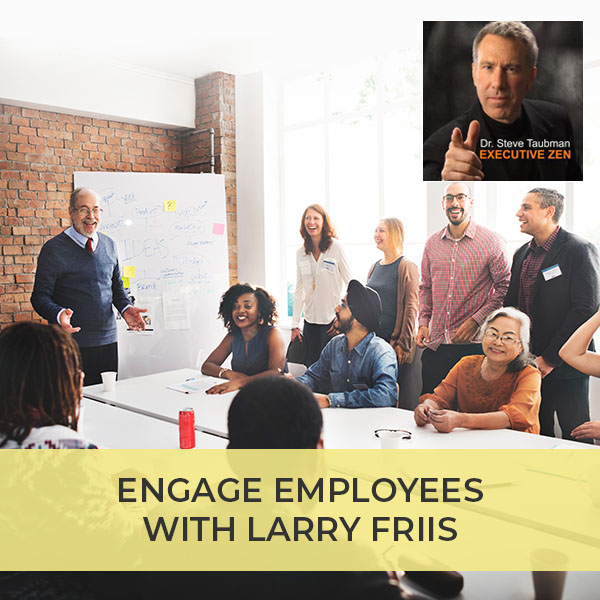 So often, people go to work and leave their full hearts behind. They only simply do what they're told to do, losing that connection and spark that makes work fulfilling. Many employees now separate themselves from their job. In this episode, I'm joined by speaker, author, and business consultant Larry Friis, as we discuss his work on increasing employee engagement. How do we get people to work as if they are working for themselves?