Podcast: Play in new window | Download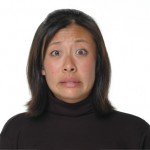 "FEAR is False Evidence Appearing Real!"
-Tony Robbins
Isn't it remarkable how clever your brain is at talking you out of things? You know that action precedes results, but in THIS case, you think, there's a good reason not to take action. Of course, you tell yourself, next time conditions will be right, and I'll do it! But what happens next time? Often the same thing!
Perhaps now is the time to recognize the pattern…and break it. When that "reasonable" voice crops up to tell you why now is not the time, see it for what it is. FEAR. Then, take action anyway.
Join us this week for a discussion of how fear masquerades as logic, and how we can learn to break free of its hold on us. You'll find the recording at the top of the blog post, and starting this week… YOU CAN SUBSCRIBE TO MY PODCAST TO HEAR THE WEEKLY WISDOM LESSONS ON YOUR SMARTPHONE OR MP3 PLAYER! Just go to the iTunes store and type my name into the search. Oh, it's FREE!
PS. Don't miss my interview TODAY with Dana Wilde as part of the Mind Aware Telesummit. I'll be with her today at noon, Eastern Time. To participate, go to http://themindaware.com/progress/steve/.